A Little About Us and Our History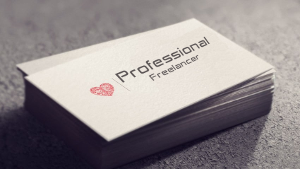 Freelance I.T. Solutions was started by Russ Thompson in 2002 after working for the previous eight years as a contractor. Some of the companies Russ worked with include Lucent Technologies, IBM, Edward Jones, BJC Health Systems and Anheuser Busch.
Why 'freelance?' The simplest definition of a freelancer is 'someone who works on a contract basis for a variety of companies.' While working as a contractor, Russ realized that there are many, many times when a freelancer is a better solution for a company than a full-time employee.
Freelancers are skilled professionals who have left the 'regular' job market to pursue a career in something they love! It's not easy. A freelancer has to manage every aspect of their business. They are in charge of marketing, branding, bookkeeping, invoicing... Freelance I.T. Solutions is a small group of freelancers that work together to give our clients a little more than we could working by ourselves. We've also created a system that takes all those bookkeeping, invoicing and marketing tasks and makes them just a little easier – giving us more time to focus on our clients.
We offer our clients all the best characteristics of freelancing – on-demand, skilled, project-by-project professionals that work with you to create success! As freelancers, our income depends on being reliable and meeting or exceeding expectations. Our success is based on being efficient and effective. When you hire us you are hiring a specialist that is motivated to do a good job and get the job done in a timely manner.
Our tag line is perfect for us, "Yes, we REALLY enjoy what we do!" It's why we do what we do. With Freelance I.T. Solutions, the entrepreneurial spirit is alive and well!
Special Note:
Just because we work on a project-by-project basis does not mean we forget about you after your project is complete! All of our projects include a 30-day "fix-it" guarantee – if any part of your project is found to not work as specified in the contract, we fix it at no cost to you. (With larger projects, we have 60-day or 90-day "fix-it" guarantees). In most cases our clients do not want or need a longer term contract for support. But, we do offer long-term support. And our support contracts are tailored to your needs. You won't be paying for something you don't want.