Hello!
Freelance I.T. Solutions is a team of freelance programmers, graphics designers, a photographer, and a marketing expert. While we are freelancers, we often work together to provice our clients with the best solutions possible. We operate out of the Orlando, FL and Knoxville, TN areas, with clients all over the U.S. (No clients outside the U.S., YET).
Everyone on our team loves what they do and they bring that to every project for every client! Meet everyone below (scroll all the way down to see everyone).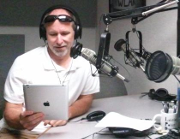 Russ Thompson
Owner / Lead Developer
Russ has been programming for more than 20 years. He started his career with computers as a technician, then became a system administrator, then a programmer. Russ' experience covers HTML/CSS, JavaScript, PHP, Java and more. Recently, he added Python to his portfolio. His focus and special area of interest is web and mobile applications. Russ also manages our web and email servers - including OS installation, web/email software configuration, and maintenance.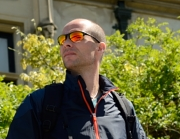 Rich van Rijn
WordPress Guru
Rich has many years of experience in sales for companies link Coke and Sysco. He brings his customer service skills to Freelance I.T. Solutions as the manager in the Knoxville, TN area. Rich's programming experience includes HTML/CSS and Javascript. He's also become our company WordPress guru, mastering all the ins and outs of the very popular platform. Rich's skill set also includes graphic design.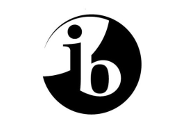 Isaac Bell
Project Management Master
Isaac joins us with many skills. Not only is he bringing some exellent experience as a project manager, but he joins us as our first Ruby on Rails programmer! Additionally, Isaac joins our team as a graphic designer and illustrator with hands-on experience with Adobe Suite. But wait, that's not all... Isaac also adds to our growing ability with multiple JavaScript frameworks with his knowledge of Node.js.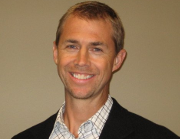 Ronald Weber
Marketing Sage
Ron has been teaching marketing at universities here in Florida for many years and currently holds the Chair in the Marketing Department at Webber International University. Ron's experience also covers speaking at universities and businesses across the U.S. on the topics of customer service, marketing, and diversity in the workplace. Ron has also created the online marketing and social media curriculums at WIU, and keeps current on these fast-moving, ever-changing areas of marketing.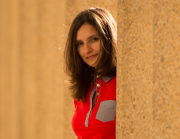 Bobbie van Rijn
Photography Phenom
Bobbie takes care of the photo needs of our customers. Snapping pictures is not enough. Capturing images that capture attention is an art, and Bobbie is definitely an artist. Her experience covers event, wedding, and commercial photography. Checkout Bobbie's
Facebook
page.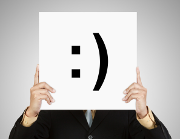 Paul Thomas
Graphic Designer / Developer
Paul is too shy to provide us with a photo :)

Paul's experience covers all areas of developing a modern website. This includes HTML/CSS, JavaScript, Photoshop (and other graphic design programs), and CMS platforms WordPress and ModX. Paul also helps to manager our web and email servers - setting up accounts and performing routine maintenance.