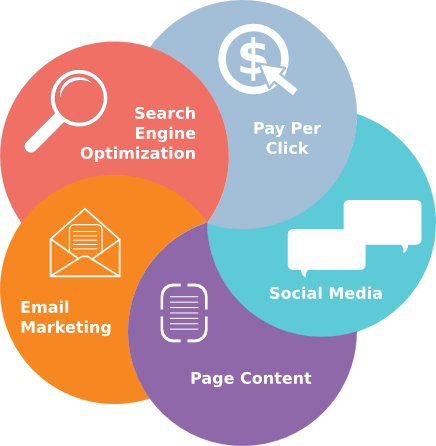 Success Driven Online Marketing
Studies show that 82% of all sales start online. Are you getting your share of this traffic? Freelance IT Solutions can target one area of your online marketing campaign or build you a complete campaign that encompassing all aspects of online marketing.
Marketing solutions including:
Content Management
Social Media / Social Networking
Search Engine Optimization
Local Online Presence
Email Marketing
Pay-Per-Click Campaigns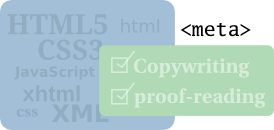 Content - Keywords - Code
Content is king and for the best search engine results, content and keywords should work together – they need to complement each other. It is important that the keywords and phrases that are most used by people when searching for businesses or products like yours are also incorporated into your content. Search engines like Google scan the words on each page and compare them to the keywords used to classify your website. A good web designer will work with you to develop the best combination for your business.
And very close to this is the code used to develop your site. Like content, code should be search engine friendly. Links should have names that have 'meaning.' Likewise, image file names should be a description of the image. Meaningful keywords should be used in title tags throughout the site. If you want your site to be found, the combination of content, keywords and code must be a priority.

Complete Search Engine Optimization
Search engine optimization is like a puzzle – for success, you need to have all the pieces and they must be put together correctly. At Freelance IT Solutions, we go through a comprehensive SEO process, including: keyword/phrase research, link building, content evaluation, code optimization and search engine submission.
Other companies usually stop at search engine submission, thinking they've done what they can. But we stay current on the latest algorithms used by the major search engines, as well as the latest optimization techniques.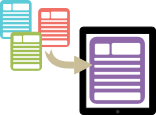 Email Marketing
At one time email marketing was all the rage. But, with the advance of social media, some have forgotten email as a marketing tool. Or they've pushed it to the background.
Email is still the best way to stay in front of your customer. But, it's a balancing act – keep the customer informed, but don't annoy them. Your email marketing campaigns should use all the same rules that social marketing and web design use.
At Freelance IT Solutions we can create attractive, reusable email templates for your marketing campaigns. We can also help you develop email marketing campaigns that turn viewers into customers.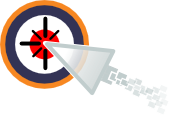 Pay Per Click
Freelance IT Solutions will help you develop, implement and manage your PPC strategy. Our Google AdWords certified team members will work with you to create a campaign (or campaigns) to help you get the most out of your investment.
If you would like to create an ad campaign with an RSS feed service, like Google Adsense, AdChoices or another banner ad feed; we can help you design a program for that as well.
Local Online Presence
With all the emphasis placed on national / global search engine optimization, local business searches are often overlooked. But, many consumers want to do business with companies in their area - in many cities there is an active campaign toward this. So, it is important to have a local, online presence.
Freelance IT Solutions will create (or assist you in creating) a presence on sites like Google Business, Yelp, Yahoo, FourSquare, and others. Also, some cities have strong local business listing sites. We will research your area and with your permission, list your business on these sites as well.